Prof. Manabu Hashimoto Appointed as new Director of DPRI, Kyoto University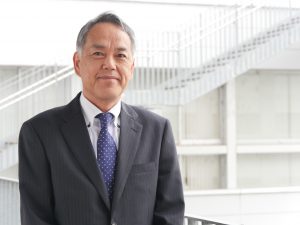 Congratulations to Prof. Manabu Hashimoto in his appointment as the new Director of the Disaster Prevention Research Institute (DPRI), Kyoto University.  Prof. Hashimoto took office from 1st April 2019. After graduating from the Graduate School of Science, Kyoto University, Prof. Hashimoto formerly joined DPRI in April 1997.
We look forward to supporting him and working under his able leadership.